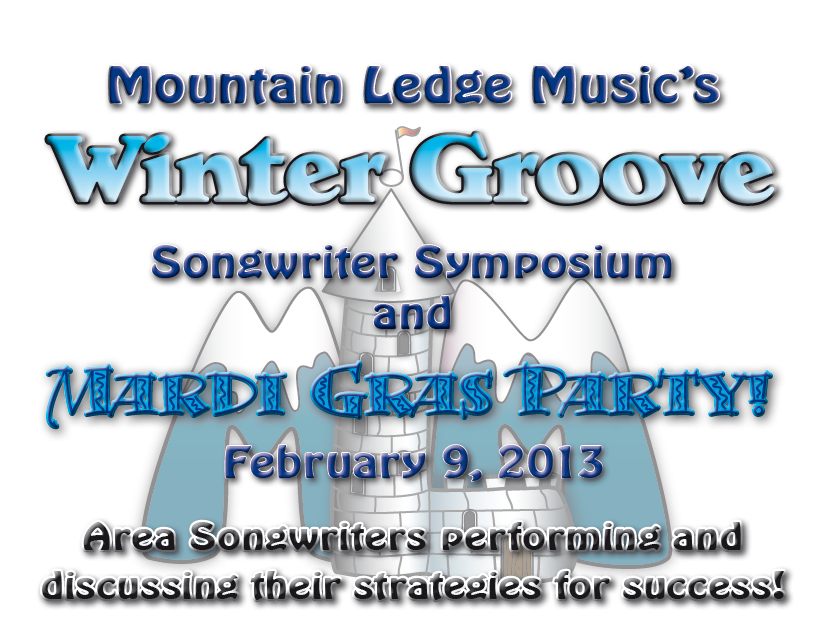 Our First Annual Winter Songwriter Event!!
Join us for an informative afternoon of Songwriter Symposium at 2 pm
with some of our area's established artists performing and discussing their strategies for success.
Special Keynote Address by Melanie Thiel, Development Manager and morning DJ "The Dawnbird" at WNTI 91.9 FM
Snacks and drinks available through-out the day - Limited Vendor spots available!

Confirmed Presenters are:
Lelica with B.D. Lenz - Positioning your music for Commercials and Television
Steve Coleman and Judy Aron of Chasing June - Writing with a Partner, Technology in Writing
Gregg Cagno - Alternative Guitar Tunings, Technolgy in Performance
Sarah Donner - Niche Marketing, YouTube, Tour Management as an Independent
Karen Kamenetsky - Starting a Songwriting Career, Coping with Challenges!
Chelsea Carlson - Social Media Networking, Career Management

We will take a dinner break then dance the night away with a Mardi Gras Party (8pm) with
The VooDudes !

What is this voodoo that the VooDUDES do?
Well first you gotta make a Roux!!!
Then add in some New Orleans funk, blues, boogie-woogie and honky-tonk.
Add a pinch of Zydeco, Southern soul and Caribbean party music and let it simmer 'til it's r e a l thick.

The VooDUDES do it all--and with a beat that will make you move your feet and shake your hips!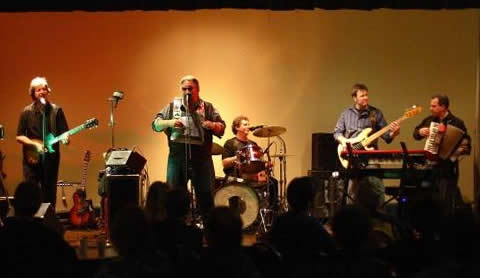 Thanks to all who came out - We had a BLAST!!